mordechai. acrylic on canvas.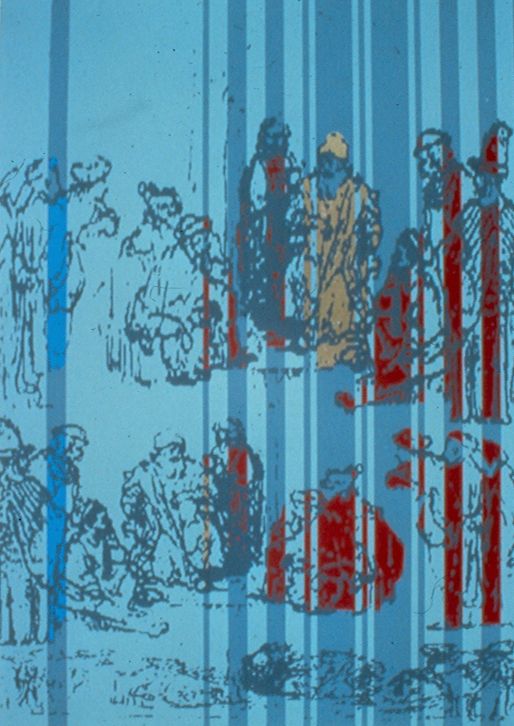 joseph and his brothers. serigraph on bfk rives paper.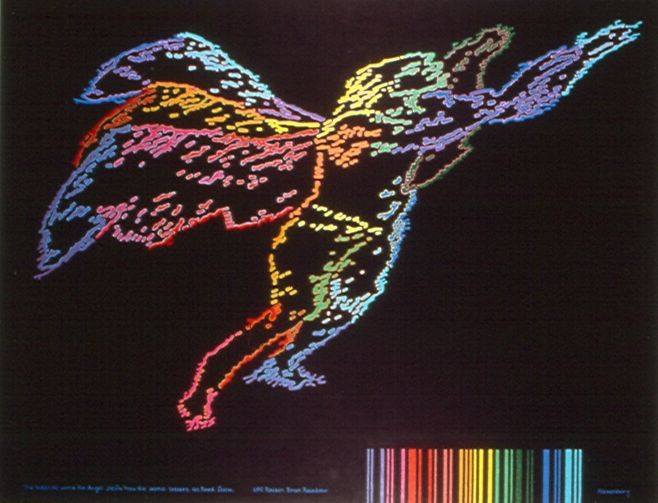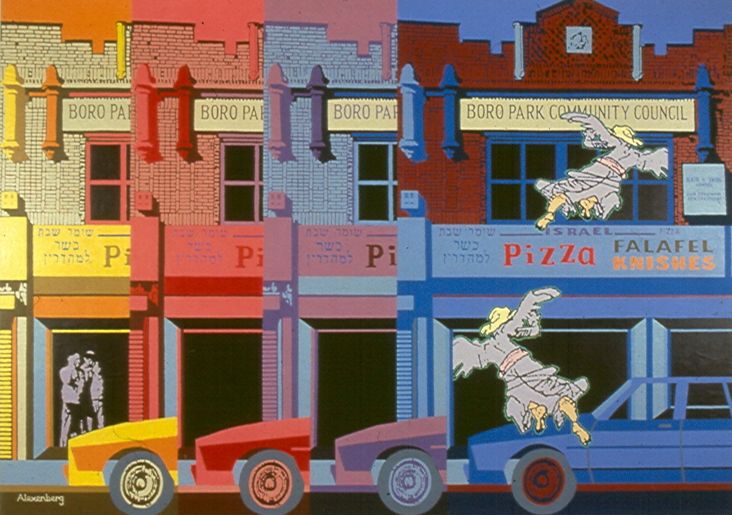 (top) rainbow cyberangel over rasin bran bar code (bottom) cyberangels emerging from boro park pizza shop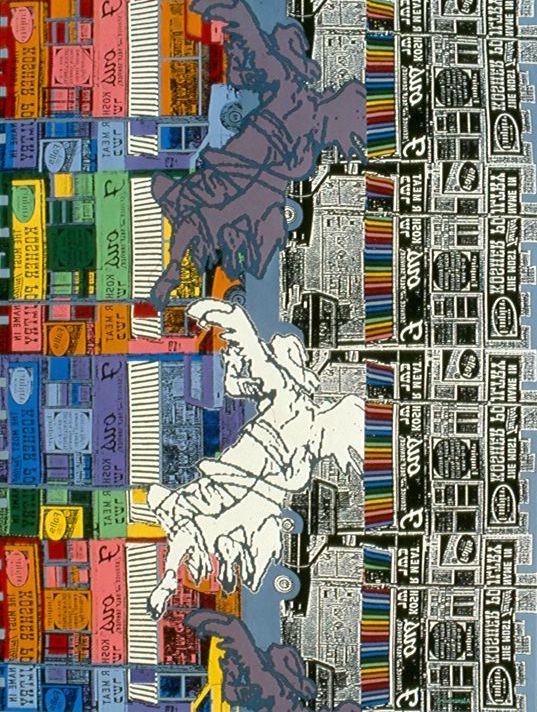 computer angels hover over coney island avenue. lithography on paper, acrylic paint, and serigraphy on canvas.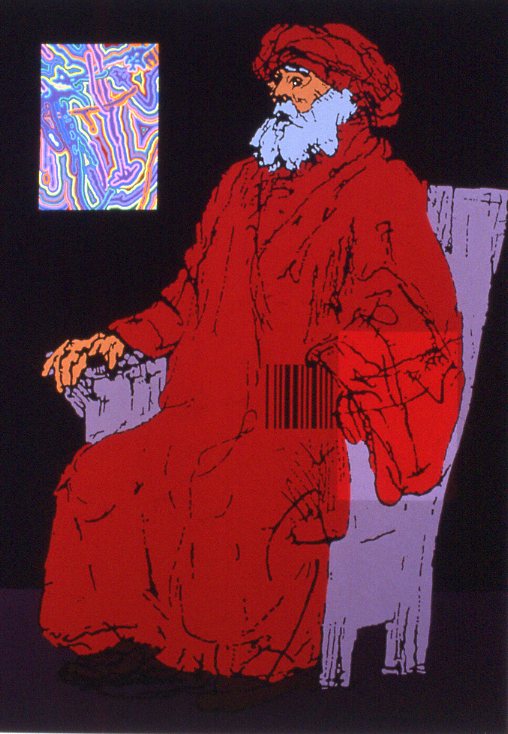 jacob contemplating folds in his sleeve. acrylic on canvas. 169x130 cm.